Running a business these days is not as glamorous as it is cracked up to be – thanks in large part to complex financial requirements and confusing financial technology. But when you hire Christina Carter Tax Service to assist with financial statements, bookkeeping setup, payroll and business tax return services, you can get back to focusing on the aspects of your business that you are truly passionate about. Here is a closer look at the different financial services we proudly offer for our fellow small businesses: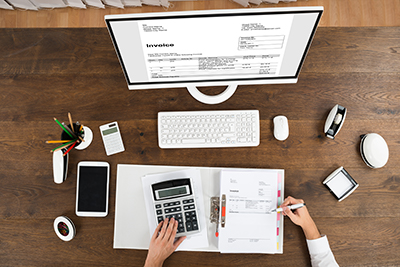 General business services: Our general business services include choosing the right kind of entity for your business, S-Corp status filing, tax return assistance, and much more. When you partner with Christina Carter Tax Service, you aren't just hiring someone, you are enlisting the help of a growth and profit expert who is eager to help your business.
Financial statements: Navigating all the different financial statements required to make even a small business run smoothly can be very stressful, but not when you have Christina Carter Tax Service by your side. With over 25 years of experience and a keen eye for detail, we can help ensure all of your financial statements are sound and accurate.
Bookkeeping assistance: In addition to offering assistance in setting up your bookkeeping system, Christina Carter Tax Service offers a full-rounded bookkeeping service. We can do the original book of entry, or just do a monthly write-up/recap, bank reconciliations and sales tax reporting. The amount of involvement is tailored to your needs. We are QuickBooks experts, and we can teach you how to use your program, but we can check the data entered for accuracy.
Payroll services: Whether you have five employees or fifty, Christina Carter Tax Service can ensure that each one gets paid the fair amount in a timely matter, and that the payroll taxes, as well as the quarterly and year-end reports are filed and paid on time. If you are sick of staying up late into the night figuring out your own payroll, let us take care of it for you.
Disclaimer: The accounting services provided by this firm do not require state license.
To learn more about our business bookkeeping and accounting services, please give Christina Carter Tax Service a call today at 650-343-4650, or get in touch via our Contact Us page.