Christina Carter Tax Service
Since 1989, Christina Carter Tax Service has served as a locally owned and operated tax and accounting service in San Mateo, CA. I am an Enrolled Agent, Accredited Tax Advisor and Certified Professional Bookkeeper, and take great pride in providing our clients with clear, concise and helpful tax and accounting services, while maintaining a friendly and professional environment.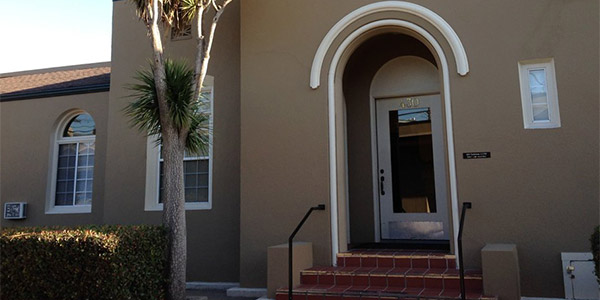 Greetings! Thank you for visiting our website. Christina CarterTax Service has been solving tax and accounting problems for both individuals and small business owners for over 25 years. We help our clients improve their financial position by saving them taxes, making the most of their profits and earnings and getting a better handle on their cash flow needs.
We are more than just another tax and accounting service. Christina Carter is an Enrolled Agent (EA), Accredited Tax Advisor (ATA) and a Certified Professional Bookkeeper (CPB) committed in bringing value to our clients by providing quality work in an effective manner that helps them fulfill their governmental filings. Enrolled Agents (EAs) are the only federally licensed tax preparers who specialize in taxation and, also, have unlimited rights in representing taxpayers before the IRS. Professional bookkeepers are an investment to their business clients, because they can save them money, increase their profitability and improve cash flow management.
Treating each client with dignity, respect and fairness is very important to us. Confidentiality, objectivity, honesty and truthfulness are, also, among our firm's core values. Keeping abreast of the tax law changes and our client's varying needs and circumstances are important in maintaining and improving our knowledge and abilities.
Whether you need professional guidance with complex tax issues or accounting problems, want a tax professional to take over your annual tax return filing, or seeking a long-term relationship with a dedicated and competent professional, Christina Carter Tax Service is for YOU!
Proudly offering tax and accounting services in the San Mateo County California region:
Belmont, CA
Burlingame, CA
Foster City, CA
Half Moon Bay, CA
Hillsborough, CA
Millbrae, CA
Pacifica, CA
Redwood City, CA
San Bruno, CA
San Carlos, CA
San Mateo, CA
South San Francisco, CA