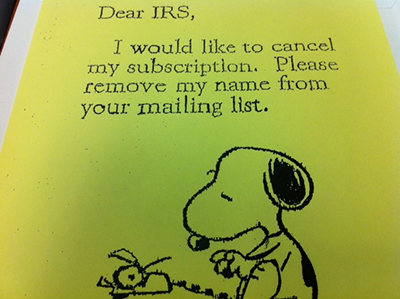 It's more dreaded than a visit to the dentist, more annoying than taking the time to put out the garbage cans to the curb and even washing and cleaning the car. For many taxpayers, the filing of taxes is the worst annual chore in existence. Trying to figure out your taxes, with all the convoluted and ever-changing tax laws and forms, can be very frustrating and time consuming. At times you feel the keeping up with taxes is like holding down a second full-time job. Fortunately, you don't have to handle your tax filings alone. For over 25 years, Christina Carter Tax Service has been helping individuals and businesses navigate through the murky waters of taxation. We strive to help each and every one of our valued clients stay on top of their taxes and succeed in attaining clear and solid tax solutions. And, we would love to help you, too. Here is a closer look at our tax services:
Christina Carter Tax Service is a year round, full service practice specializing in a wide range of services including personal and business taxes, tax strategies, back taxes, general accounting, payroll, stock options, RSUs and ESPP, foreclosures, S-Corp status filing, 1031 exchanges, new business consulting and so much more. The next time you find yourself or your business in need of accurate and useful tax preparation services, we hope you will give Christina Carter Tax Service a call. Here are a few reasons why you should:
We are a proud locally owned and operated small business.
We offer a wide range of simple and comprehensive tax and financial planning services.
Our staff is precise, helpful and nonjudgmental.
We are federally licensed tax practitioners.
Our tax assistance and financial planning rates are fair and affordable.
Our Tax Services
Tax returns: When April 15 rolls around, will you be on top of your tax return? When you rely on Christina Carter Tax Service, you will never again have to feel confused, uncertain or stressed out by your tax return.
Taxpayer representation: When you are in legal trouble or uncertainty, you consult a lawyer. When you have tax problems, then, it makes sense that you should seek out a professional for taxpayer representation. When you hire Christina Carter Tax Service for the job, we will do everything in our power to resolve the issue quickly and effectively.
Tax planning and Problem Solving: The responsible person thinks about their taxes all year round, not just during tax season – but who has the time and patience for all that? By letting Christina Carter Tax Service help with your tax planning needs and/or questions to potential problems, you will not have to muddle through it alone and stay in the dark wondering.
Enrolled agents (EAs) are America's Tax Experts
EAs are the only federally licensed tax practitioners who specialize in taxation and also have unlimited rights to represent taxpayers before the IRS.
For more information about our income tax services, please call Christina Carter Tax Service at 650-343-4650, or visit our Contact Us page.
Download our FREE Fair Market Value Guide for Donating Used Items
Download our FREE 'Hobby or Business?' Brochure.